At Philly eatery, Dems 'Relish' strategizing and socializing
By Michael D'Onofrio
PHILADELPHIA — The polls were open on Tuesday, which meant Relish restaurant in North Philadelphia was hopping.
Candidates and state and local leaders, including Gov. Tom Wolf, socialized and strategized at throughout the late morning and early afternoon over plates of fried chicken, macaroni and cheese, and other soul food favorites.
When Mayor Jim Kenney, a Democrat much anticipated to win a second term, stopped in for lunch, he brushed aside media reports about his interest in running for governor in 2022.
"I don't know what I'm doing in 2022," Kenney said. "We'll see when it gets here."
Kenney said his top priorities during the next four years were reducing violence, increasing employment throughout the city and reducing the opioid epidemic.
Kenney led the ballot where all 17-members of City Council were up for election, as well as the sheriff, register of wills, city commissioners and judges.
City Council President Darrell Clarke, a Democrat who faced no challenger in his 5th District race, expected city legislators would carry their efforts to reduce poverty and gun violence, create jobs, and workforce education in the next four-year term.
"This issue about gun violence is directly [related], I believe, to poverty," he said. "The simple reality is, is that poverty is generational and, in a lot of instances, gun violence is general."
Clarke said he expected to maintain his leadership post as city council president. He has held the job since 2012.
At-large City Council races
City Council will get at least three new members after long-time at-large Councilmembers Blondell Reynolds Brown and William Greenlee did not run for re-election, and 3rd District Councilwoman Jannie Blackwell lost her bid for an eighth term.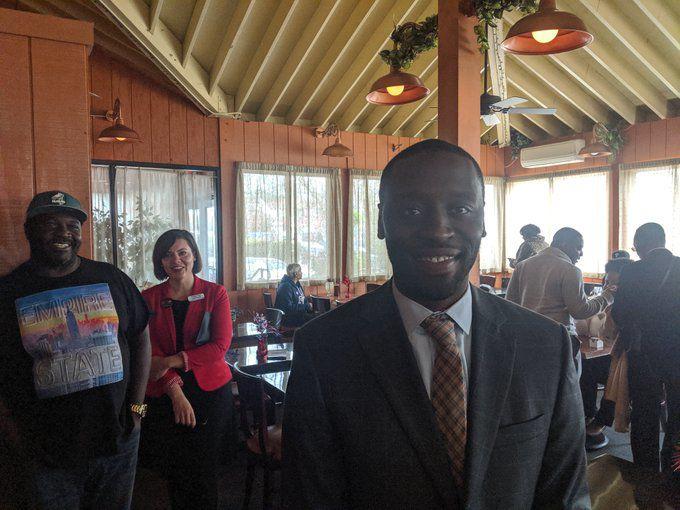 Democrats Isaiah Thomas and Katherine Gilmore Richardson were among the at-large council candidates widely expected to win on Tuesday. Both 35 years old, the pair would be the youngest members of council and only millennials.
"The combination of our set of our lived experiences," Thomas said, "as well as the humility that we bring to the table is a good combination that we can add to the legislative branch and improve the quality of life for Philadelphians all across the city."
Richardson said having a pair of millennials on council was a game-changer, adding, "We need a voice on council."
The three Democratic at-large council incumbents — Helen Gym, Derek Green and Allan Domb — were also expected to win re-election.
Gym said she was encouraged by the increase in the number of women running in citywide elections offices this cycle. She anticipated this shift would lead to a renewed focus on affordable housing, public schools and environmental issues.
"It shows a really good time where women are running some of the best races in the city and in their lives," Gym said. "My hope is that the politics and the agenda will reflect that."
Domb and Green said their top priorities for a new term would be reducing poverty in the city.
Domb said he would focus on creating jobs to increase the tax base and expanding workforce education.
"You want to change poverty?" Domb asked. "You want to see companies like Amazon look at Philadelphia? Start teaching coding and tech from pre-K to 12th grade. Then develop that talent."
Green said a way to "grow out of poverty" is by "growing small businesses on commercial corridors, like Ogontz Avenue here in Mt. Airy."
No clear leaders emerged for the races for the remaining two of seven at-large council seats traditionally held by Republicans.
District City Council races
City Councilman Kenyatta Johnson, a Democrat from the 2nd District on track to win re-election, said he would seek to reduce gun violence and access to firearms in another term. He continued to raise concerns about the city's method for assessing property values.
"A lot of people are being priced out of their homes because we are seeing these skyrocketing assessments on people's homes," Johnson said. "I want to take a deeper dive in taking a look at that."
City Councilman Curtis Jones, a Democrat who represents the 4th District, faced challenges from Libertarian Matt Baltsar and Independent Karla Cruel. Jones was expected to win re-election.
Jones, who has held the position since 2008, said he expected the incoming new members to City Council — "freshman" — to move the chamber more to the Left, which he welcomed.
"Which means progressive, which means maybe, instead of working around the fringes, taking deeper cuts and bolder actions," Jones said. "For an old guy like me, I can't wait to ride the wave."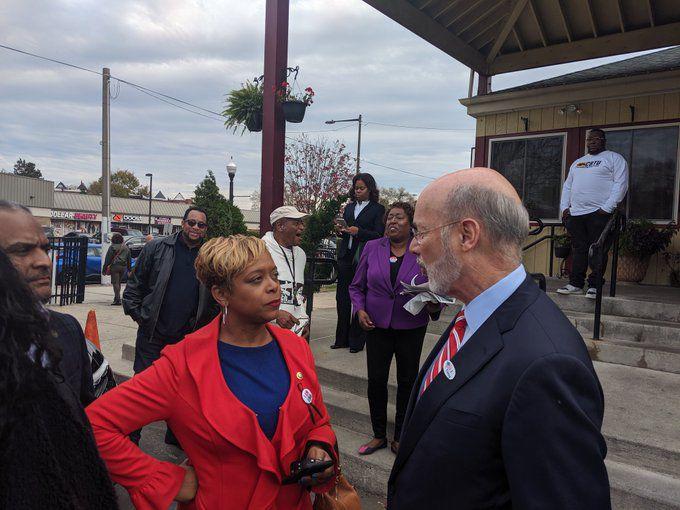 City Councilwoman Cindy Bass, a Democrat from District 8, was expected to win re-election. She was challenged by Greg Paulmier, an Independent.
Bass said her priorities for the next four-year City Council term were addressing the 10-year property tax abatement and focusing on quality of life issues in her district, such as those regarding the regulation of stop-and-go convenience stores.
Although Bass was holding out hope that the current council would modify the 10-year abatement, which she has called for completely eliminating.
"It could be wrapped up this session if we just put our will to it. That is the goal right now," Bass said about modifying the abatement before the end of the year."
City Councilwoman Cherelle Parker, a Democrat who ran unopposed in the 9th District, said the City Council must do more to reduce poverty.
"Our collective efforts have helped the city a great deal in efforts to reduce poverty," Parker said. "Everything that we do is going to be about equity and job creation."
Black women making history
Black female candidates were also primed to make Philadelphia history in this election.
Democrats Rochelle Bilal and Tracey Gordon were on track to become the first African-American women elected sheriff and register of wills, respectively.
Bilal, who upset incumbent Jewell Williams in the May primary, said she will reassess how the office conducts sheriff sales and set policies to help those residents keep their homes.
"Stop advertising selling their homes … and let's put some energy on how to save people's homes and keep communities at home," she said.
Bilal remains president of the Guardian Civic League, which represents Black city police officers. She remained uncertain when and how she will step down from the post.
Gordon, who defeated long-time incumbent Ronald Donatucci in the Democratic primary, said she will seek to educate residents about the office and reduce so-called "tangled titles," where someone is living in or has interest in a property but is not the legal owner.
"They have to be prepared to be able to transfer their generational wealth," Gordon said. "I want to make sure we come up with a comprehensive plan to help these people get these houses in their name, because, quite frankly, it's a safety issue."
Tracey Gordon, the Democrat running uncontested for register of wills, talks about her top priorities for the office with the @PhillyTrib. pic.twitter.com/QU4Vr48RsC

— Mike D'Onofrio (@MikeDonofrio_) November 5, 2019
Voter turnout
Turnout for municipal elections is typically abysmal and compared to congressional and presidential elections. Unofficial turnout figures from Tuesday's election won't be known until after polls close at 8 p.m.
The primary in May drew approximately 23% of voters to the polls, plummeting from a turnout of 53 percent in the 2018 general election Turnout for the last municipal general election in 2015 was 27 percent.
Michael D'Onofrio is a reporter for the Philadelphia Tribune, where this story first appeared.
Our stories may be republished online or in print under Creative Commons license CC BY-NC-ND 4.0. We ask that you edit only for style or to shorten, provide proper attribution and link to our web site. Please see our republishing guidelines for use of photos and graphics.